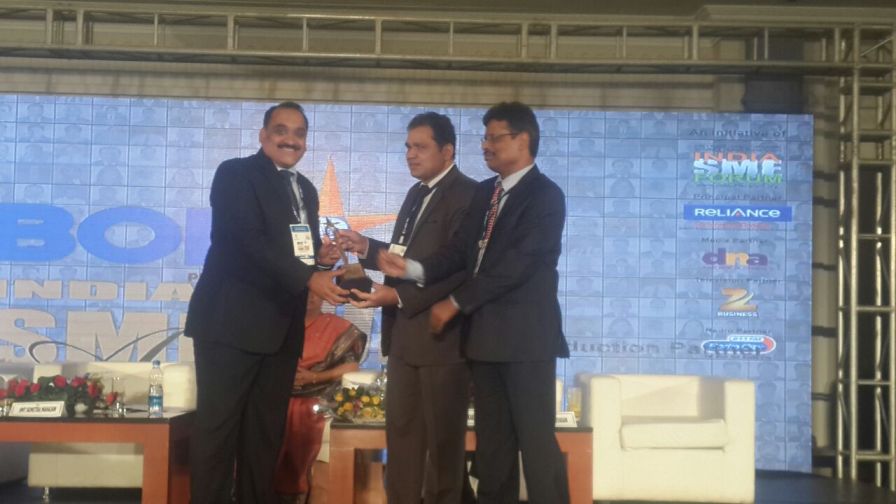 The India SME Forum, a not for profit initiative was formed to propel the SME movement, by nurturing entrepreneurship and support innovative, globally competitive, SMEs in India. Their Mission is to foster the development of a flourishing entrepreneurial culture and a competitive SMEs sector to support economic development. The core strategies to bring this about include Listening, Sharing and Advocating for a Pro-Business Environment and Identifying, Enabling and Seeding Innovative Start-ups and Recognizing, Grooming and Supporting, Promising SMEs. In order to enable the SMEs to share best practices, converge and address their concerns, reward success: on-ground forums are being organized across the country to create a year round meeting platform for SMEs to help build competitiveness, profitability.
In line with the strategy to groom promising SMEs, the India SME 100 ranking will act as catalyst to identify such SMEs and recognize them for eventually becoming large global oriented companies. The award also hope to inspire willing and able SMEs that have potential to be World Class enterprises and offer them the platform to promote themselves to investors and partners to sustain growth.
We are very Happy to Share with you that with continuous focus on improving the overall process of business development and sustaining our efforts on scaling up as per Global Standards, our own organization GRAVITA India Limited has been rewarded on 2nd Aug at Gala Function at Mumbai which has been facilitated by Honorable Lok Sabah Speaker Smt. Sumitra Mahajan and Mr. Kalraj Mishra – Union Minster MSME.
Our visionary Managing Director Sh. Rajat Agarwal received the reward on behalf of many aspirants in same category .Everyone in GRAVITA today is feeling overwhelmed with this reward which will go a long way in building our confidence in core ideology of GRAVITA.