Gravita Tanzania Limited, a step down subsidiary of the company situated in Tanzania, East Africa, has started commercial production of Lead from its new plant with an annual capacity of around 3000 MTPA. Gravita Tanzania Limited is first Export Oriented Recycling Plant in Tanzania.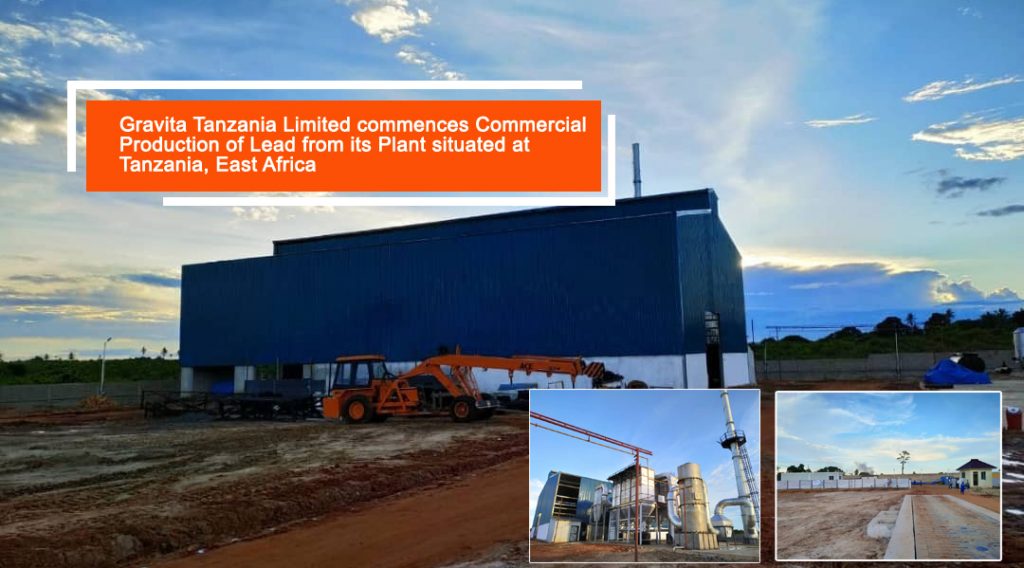 The Group has made an investment of approx. INR 9.50 Crores for procuring and commissioning of this New Recycling Plant, which is invested from internal accruals of the company. Furthermore, the company plans to start recycling of Aluminum also from this plant in the future with a capacity of 6000 MTPA.
The production from the said plant will cater to the needs of diversified Lead dealers and industries globally and will also create an impactful presence of the company in the global lead market, as well as prove to be beneficial to local industries in Tanzania. The Company is expecting revenue of approx. INR 30.00 Crores coupled with gross margins of approx. 18% from this Lead Recycling Plant during F.Y. 2019-20.
Gravita Group is amongst the leading recycling companies across the globe and the commercialization of this plant will help the company to increase its global footprint and expand its horizon.