Success of any organization largely depends on the success of its people and people success equally depends upon the way organization shapes its vision and synergies on its strength to move ahead . Most of the time , it has been observed that while many organization has strong wish to be an "Orbit Changer" but probably they do not have people with strong conviction to be an "Orbit Changer" , organization fail to utilize the opportunities lying with space . GRAVITA since inception has strongly believed that the journey of any milestone will not be achieved in case the foundation is not strong and to lay a strong foundation , its equally important that we have nurtured the "Orbit Changers" in such a way so that when opportunities knocking the door , GRAVITA is equipped to utilize them for scaling upward with confidence.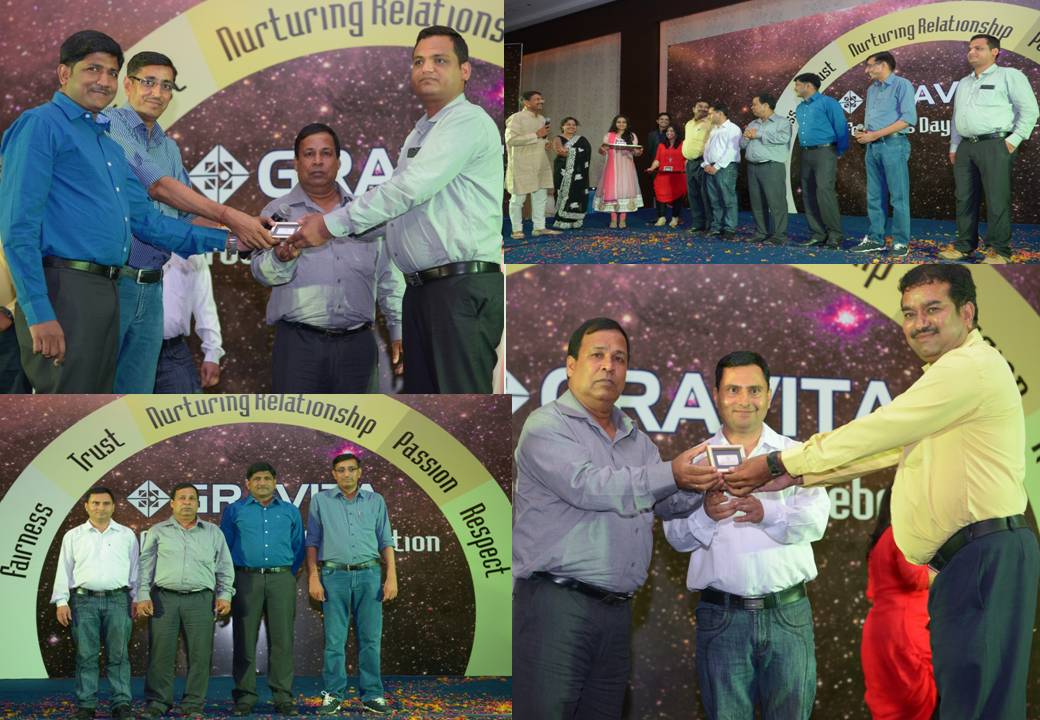 Club 10 is unique set of those "Orbit Changers" who have demonstrated compassion , faith and kept laser focus on work to ensure that every single opportunity on way to GRAVITA , should be welcome with confidence and conviction . These colleagues are those who have shown tremendous belief that "Anything is possible" if you collaborate with integrity and demonstrated commitment in each assignment at your end .
23rd Foundation Day Celebration has given all of us to recognize these STARS who paved the way for all of us to cherish these moments in GRAVITA Family . Unique concept of first inviting existing 5 colleagues on stage who are already member of Club 10 and then inviting our beloved Mr. Rajeev Surana to share their contribution has brought shining glitz in their eyes . These existing colleagues also extended warm welcome to new Joiner of Club 10 and handed over the token of appreciation to them . Everyone was clapping for them and nothing can be so satisfying that GRAVITA celebrates their journey of Club 10.